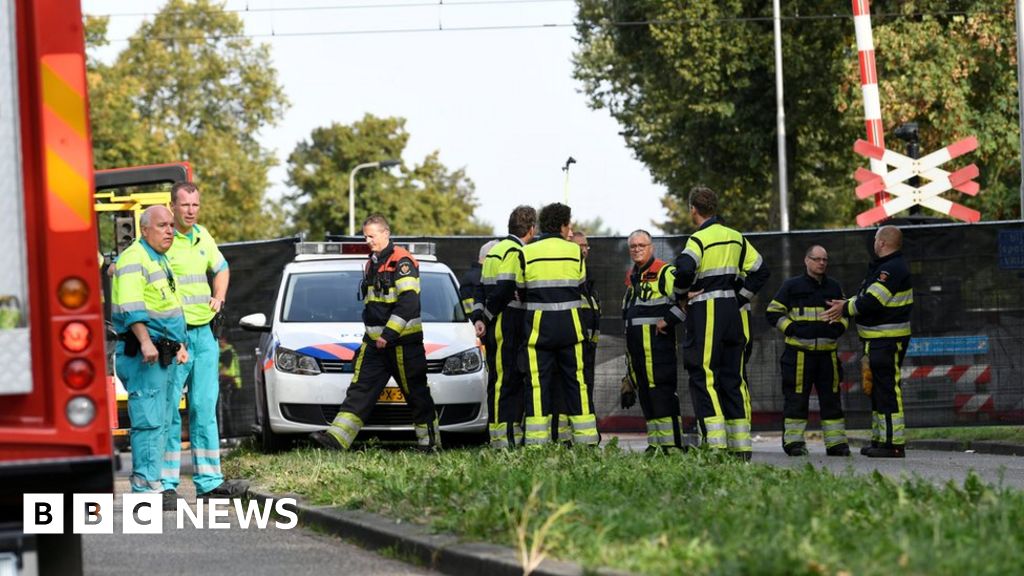 Image copyright
Reuters
Image caption
The cause of the collision at a manned level crossing in Oss was unclear
Four children from a Dutch day-care centre have died in a collision involving a train and an electric cargo bike.
The children were being taken to local schools on the bike when the accident happened on a level crossing in the southern town of Oss, west of Nijmegen.
A fifth child and a woman were seriously hurt in the crash.
The woman on the back of the cargo-bike had just dropped off a child at one school before cycling to another.
Little is known about what led to the accident.
Although the level crossing was staffed, unconfirmed reports suggested the cargo bike had gone under the barrier before it was hit.
Infrastructure minister Stientje van Veldhoven said she had a "knot" in her stomach. "From the bottom of my heart, all the best to everyone involved."