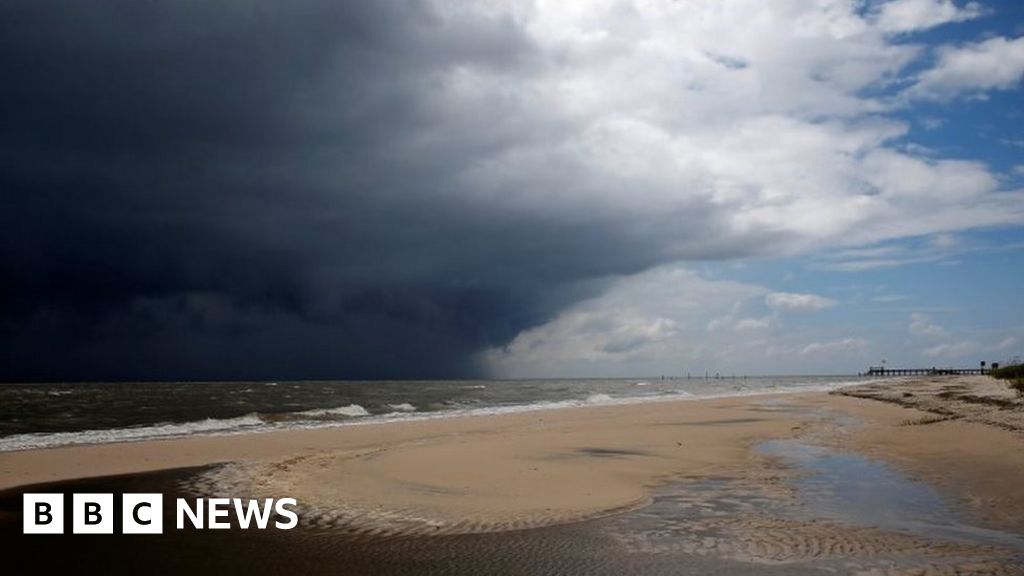 Image copyright
Reuters
Image caption
Storm Gordon is expected to make landfall later on Tuesday
A state of emergency has been declared in Louisiana and Mississippi as Tropical Storm Gordon roars towards the US Gulf Coast.
With maximum sustained winds near 65mph (105km/h), Gordon is expected to make landfall later on Tuesday, the National Hurricane Center (NHC) warned.
Gordon is expected to strengthen and become a hurricane.
It could "bring life-threatening storm surge" of up to five feet (1.5m), the NHC said.
At 19:00 GMT, Gordon was about 130 miles south-east of Mobile, Alabama.
Image copyright
Reuters
Image caption
Local residents have been building sand barriers to minimise flooding
It is moving at a speed of 15mph in a north-westerly direction.
The National Weather Service in New Orleans gave tips to city residents how to prepare for the arrival of the storm.
Meanwhile, New Orleans Mayor LaToya Cantrell warned: "The city's absolute number one priority is to ensure the safety of our residents."
New Orleans was devastated by deadly Hurricane Katrina in 2005.
Hurricane Katrina: New Orleans marks 10 years since disaster
In its latest bulletin, the NHC said that Gordon was expected to rapidly weaken after making landfall.