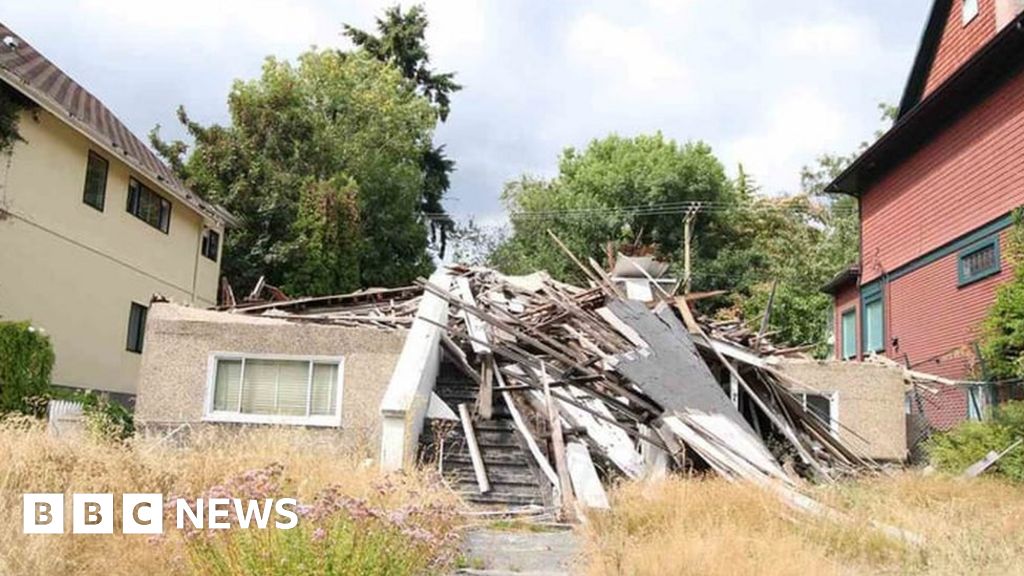 Image copyright
Promerita Real Estate
A Canadian home destroyed by fire is raising eyebrows after it was put on the market for C$3.9m ($3m, £2.3m).
A blaze took hold of the home last December and its owners had to foreclose.
Its real estate agent says the price tag is fair, considering Vancouver's scorching property market.
The city is one of the most expensive in the world to buy a home, with the median price of a detached house standing at over C$1.6m.
The home has not been lived in for several months, and the burnt-out husk of the property is still on the land, surrounded by weeds. Since the bank now owns it, the property is being sold as seen.
But real estate agent Hunt Tse told CTV News the price tag reflects the property's size and potential – not its current state of disrepair.
"It's what you can do with it. It's not what you see on it," he said.
The original structure had heritage status but the fire means the new owner is free to build whatever home they choose.
Multi-occupancy properties are permitted in the district so the buyer could build smaller, more profitable units.
Vancouver's real estate market is one of the most expensive in the world, although it has cooled slightly this year after the local government passed measures to limit foreign ownership.