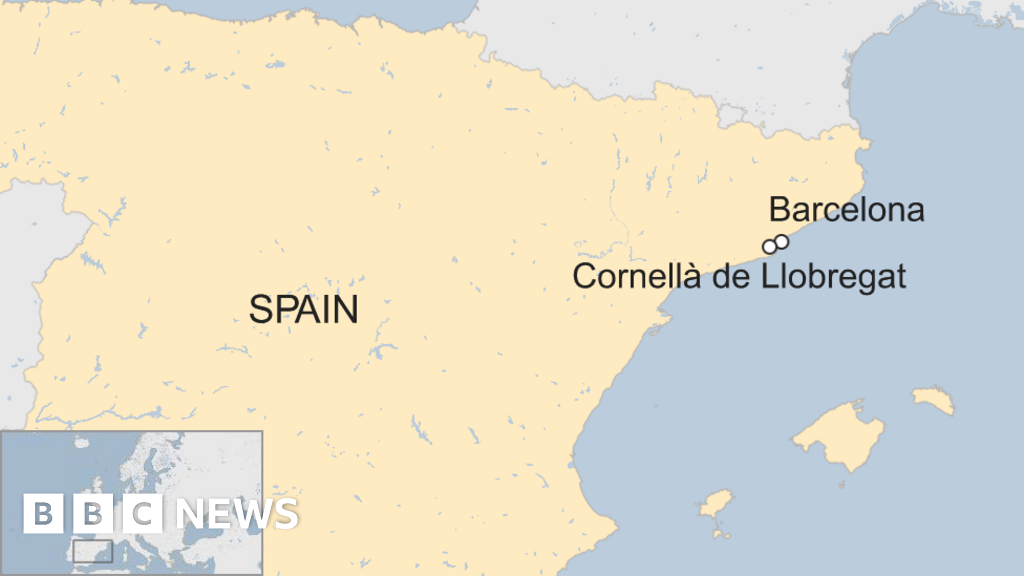 Image copyright
EPA
Image caption
Police said the man had entered the building with the aim of attacking officers
A man wielding a knife and shouting in Arabic was shot dead as he entered a police station at Cornellà de Llobregat, south of Barcelona, Spanish authorities said on Monday.
The attacker, said to be 29 and of Algerian origin, had gone into the building at 05:52 (03:52 GMT) and was shot by a guard.
Catalan police said the attacker had targeted officers.
He had shouted "Allahu Akbar" (God is greatest), reports said.
Skip Twitter post by @mossos
A man armed with knife has acceded this morning to Cornellà's police station with the aim to attack the Police officers. The aggressor has been shot down. The facts happened a few minuts before 6 a.m.— Mossos (@mossos) August 20, 2018
End of Twitter post by @mossos
The attacker lived near Cornellà de Llobregat, had been living in Spain for several years and had a foreigners' identity number, reports said. Police stations across Spain have been put on alert as a result of the incident.
The attack came three days after the anniversary of the 2017 jihadist attacks in the centre of Barcelona and nearby Cambrils in which 16 people died.