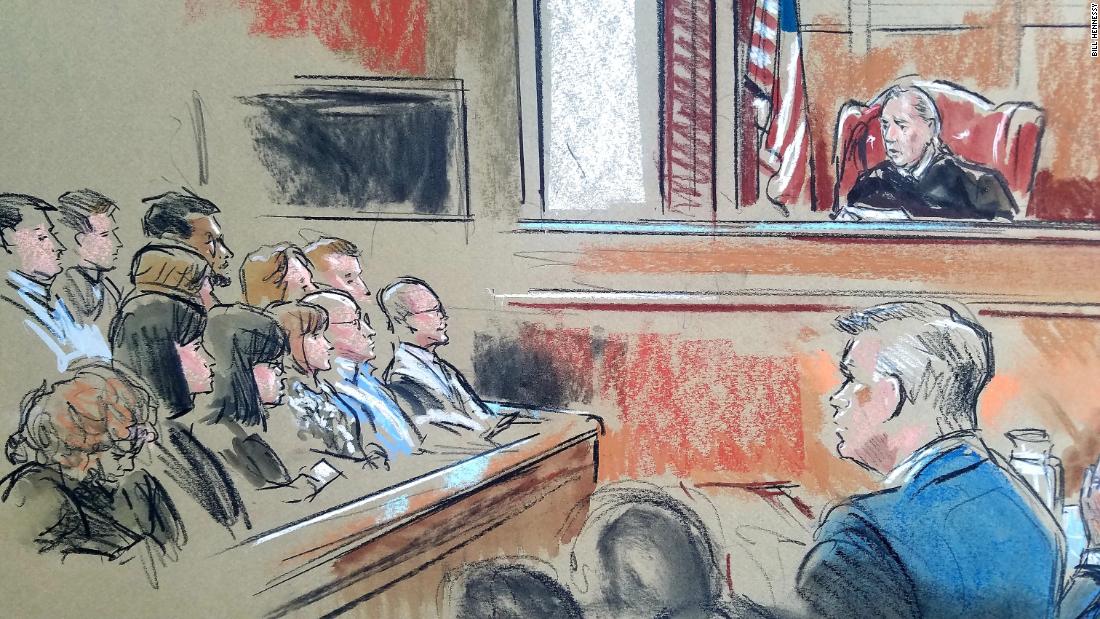 Terry Farrar, the wife of the former US Ambassador to Panama, has been attending the Paul Manafort trial since it started 14 days ago (barring a few days she was called for grandma duty by one of her four grandchildren).
Farrar said this is her first trial — which is easy for her to attend since she lives across the street. While in the courtroom, Farrar has been knitting blankets to donate to her church. 
"My hands always have to be busy. I hate to waste time, I have to be productive," she said. 
Every time Farrar has entered the courthouse she has followed the procedure of forgoing electronics and going through security.
Today, however, something different happened. 
After the jury was sent back to resume deliberations, two US Marshals pulled Farrar out of the courtroom and into the hallway. 
"They told me I was not allowed to have my sewing materials in court with me," Farrar said. 
Farrar had brought plastic knitting needles with her to work on blankets during court. "They think it could be used as a weapon," even though she added, "they said I don't fit the profile." 
To illustrate her small size, Farrar recalled how government officials, who worked for her husband, used to use her for weightlifting practice.
"I'm less than 100 pounds," Farrar said, "they used to use me as a weight." 
The US Marshals ushered her downstairs to run her bag through the courthouse security checkpoint again, and put her bag through the x-ray machine. 
"They said they didn't understand how it had gotten through," Farrar said.
Her materials have been confiscated (security is holding the knitting needles for her downstairs), but Farrar said she is determined to keep sewing. She plans to use her fingers to crochet.
Farrar has used her blanket making as a marker for how long the trial has gone on.
"I call it a 'four blanket trial,' hopefully it won't be a five blanket trial," she said. 

Read More