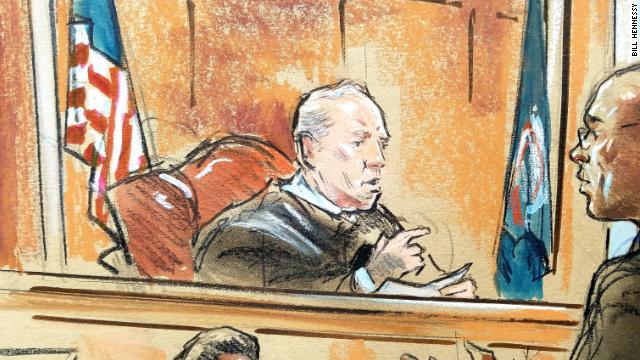 The judge presiding over the trial of Paul Manafort said he's received "threats" and is not willing to disclose jurors' names and addresses requested by media outlets.
"I don't feel right if I release their names," Judge T.S. Ellis said.
Ellis did not disclose details about the threats in a hearing Friday. But he said it was enough to make him wary of making the 12 jurors and four alternates' names public. The jury has not yet reached a verdict and is currently deliberating for the second day.
"I've received criticism and threats. I'd imagine they would to," he told an attorney representing seven media organizations at a hearing Friday. 
"I had no idea myself this case would arouse such public interest. I still am surprised," Ellis said.
He added that the US Marshals Service follows him everywhere, even to his hotel — which he presumably stays in when court is in session because he lives outside of Northern Virginia. The jurors don't have that protection, and Ellis even keeps secret the name of his hotel, he said. 
He also noted that making the jurors' names public in such a high-profile case could chill future potential jurors in similarly watched cases from wanting to serve.
The media attorney, Matthew Kelley from the law firm Ballard Spahr, argued that the appeals court governing the area says juror names should be made public except in special circumstances.

Read More