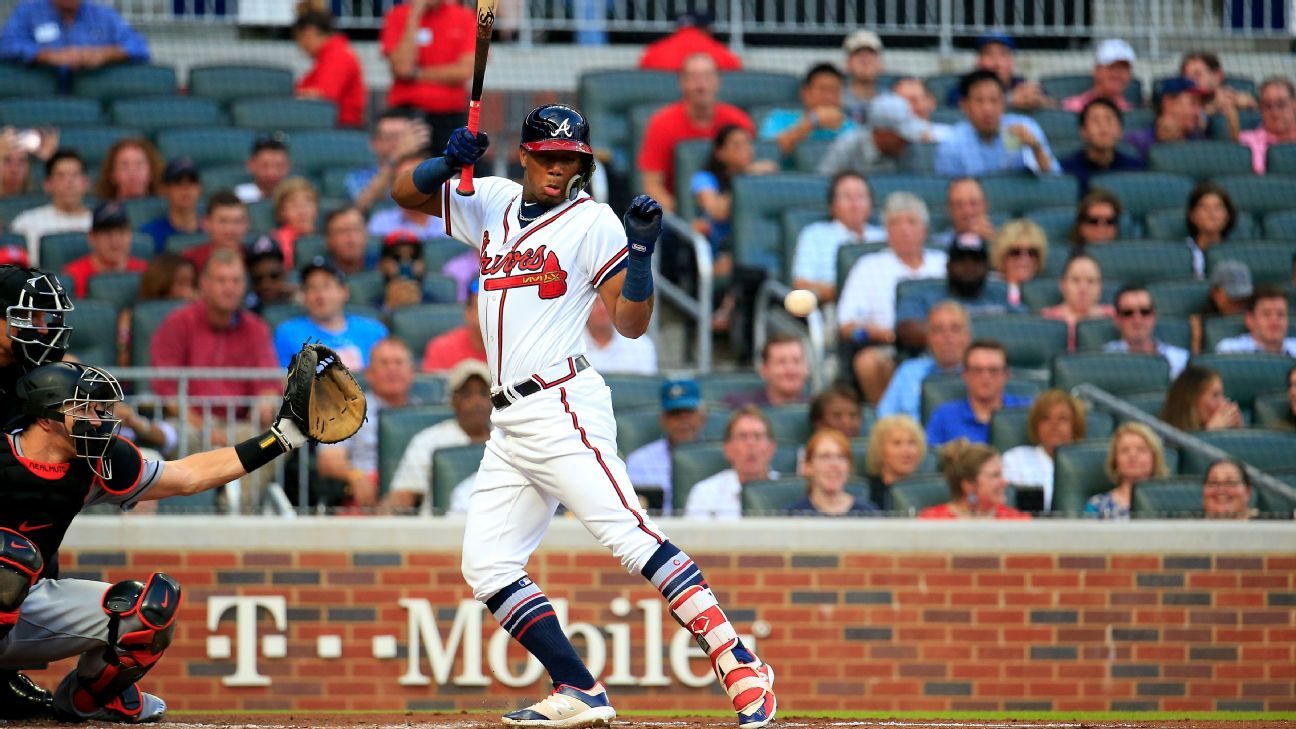 Marlins starting pitcher Jose Urena has been suspended for six games and fined an undisclosed amount for intentionally hitting Atlanta Braves rookie Ronald Acuna Jr. on Wednesday night, which led to a benches-clearing scuffle.
Urena used his first pitch to hit Acuna, who had homered in five straight games, including the previous three against Miami. Urena's discipline will start Friday at Washington unless it is appealed.
Braves first-base coach Eric Young was suspended one game and fined an undisclosed amount for his role in the incident, MLB said Thursday.
The 25-year-old Urena, from the Dominican Republic, is 3-12 with a 4.74 ERA in 24 starts.
Braves rookie Ronald Acuna Jr. is back in the leadoff spot Thursday after a CT scan on his left elbow came back normal, the Braves announced.
Braves rookie Ronald Acuna Jr., who had homered in five straight games, was hit by the first pitch thrown by Marlins starter Jose Urena on Wednesday night, sparking a melee that led to benches and bullpens for Atlanta and Miami emptying twice.
1 RelatedUrena and Braves manager Brian Snitker were ejected. Snitker had angry words for the pitcher as he led the first exodus from Atlanta's dugout toward the mound.
The pitch that hit Acuna was clocked at 97.5 mph, the fastest pitch Urena has ever thrown to open a game, according to ESPN Stats & Information.
Acuna was hit near his left elbow and remained on the ground for a few minutes as players from both sides shouted at one another, pushing and shoving. Acuna eventually was able to get up and walk to first base to run the bases.
Order appeared to be restored until Acuna walked near the mound while on his way to first base, took off a protective wrap and tossed it toward the mound. That led to players again spilling out of both dugouts and bullpens. No punches were thrown.
Acuna was back in the lineup for the Braves on Thursday night against Colorado. The training staff signed off on Acuna returning after a CT scan on his elbow was normal. X-rays also were negative.
Information from The Associated Press was used in this report.