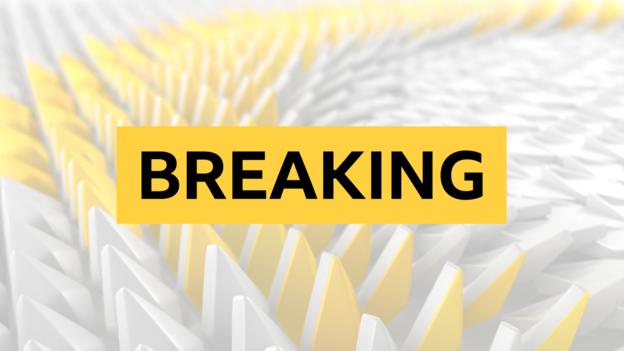 Le Corre wins gold, Brownlee fourthGreat Britain's Alistair Brownlee missed out on a triathlon medal at the European Championships in the Strathclyde Country Park in Scotland.
The two-time Olympic gold medallist finished fourth with France's Pierre Le Corre taking gold, Spain's Fernando Alarza the silver and Belgium's Marten van Riel the bronze.
Brownlee, 30, won European gold medals in 2010, 2011 and 2014.
Barclay Izzard came ninth and Marc Austin was 35th, after a heavy fall.
Austin, 24, who won a bronze medal in the Commonwealth Games in April, showed great character to finish at his home event after a bad crash during the cycling.
The event consisted of a 1500m swim, 40km cycle and 10km run and Brownlee, who withdrew from June's World Triathlon Series in Leeds because of a "few niggles", said he was happy to be being competing again.
"I knew I was going to struggle on the run as I've not done enough sessions yet, but I enjoy racing," he told BBC Sport.
"The swim was really hard, I got really beaten up at the start but that's all part of it. On the bike I got a group working but I couldn't really do anything on the run.
"I had a terrible six months, I've had a handful of run sessions so I can be quite pleased. I'm just happy to be racing. I didn't know what to expect, I've been training hard so I knew I was going to be tired going into it."
Brownlee was fourth at the first transition phase, was in the lead at parts of the bike stage and was fourth at the second transition.
However, Le Corre and Van Riel broke clear of Brownlee on the second lap of the run, before Alarza also overtook Brownlee and then caught Van Riel.
Brownlee's time was one hour 48 minutes 12 seconds as he finished 55 seconds behind Le Corre.